'It Would Be Incredible To Work With Madonna...' ― Kylie Minogue
12/03/2014 03:23
Kylie Minogue: 'It Would Be Incredible To Work With Madonna, But The World Would Probably Stop Mid Orbit'
Kylie Minogue has admitted she'd love to work with fellow pop queen Madonna, but reckons the world might just stop spinning around (ahem) before we actually see it happen.
In an exclusive interview with HuffPost UK, Kylie says it would be 'incredible' to make sweet music with Madge.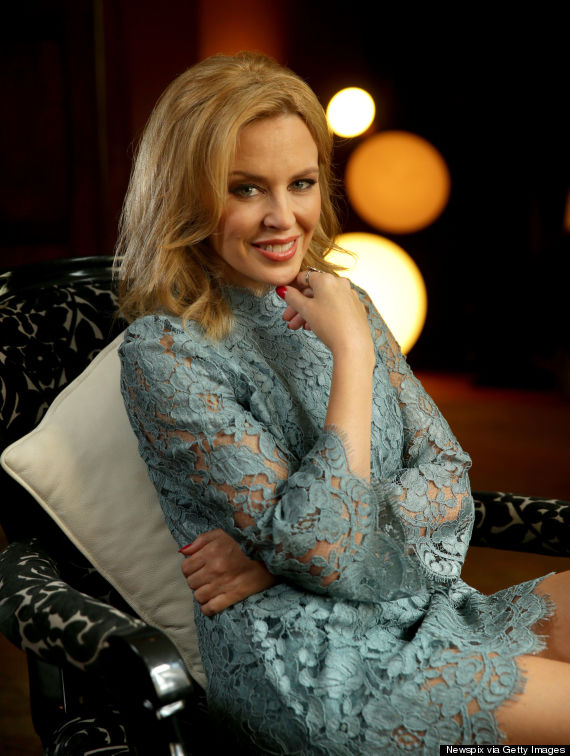 Kylie Minogue
"Of course! That would be incredible," she told us. "It's like maybe the world would stop mid orbit! Yeah, it would be incredible.
"I don't know if it would ever happen. Maybe it's something that will live in our imagination," she added. Madonna wore a Kylie Minogue t-shirt to the MTV EMAs in 2000
And Madonna isn't the only female singer the 'Voice' star would like to hook up with musically - she also revealed Lady Gaga would be a dream come true too.
"Again, I'd love that to happen," she said. "I don't get to collaborate with many women so it would be amazing.
"But seriously, there are so many people… Frank Ocean. I was listening to him a lot last year and you just think that would be so cool because it would just be so unexpected."
KISS ME ONCE
Out 17th March