Like A Virgin: Second album smash
04/10/2014 14:20
Second Album Syndrome: it's the term every breakthrough act dreads. It's when an artist shoots to the highest of highs with their first collection, but hurtles to Earth with a bang by the time their second doesn't chart.

However, while some acts wobble and fall with their follow-up (we're looking at you The Darkness, Duffy and Kate Nash), others manage to nail the second album and their place in the music history books.

DigitalSpy listed seven albums that smashed the glass ceiling set by their predecessors and will remain fan favourites for decades to come.


1. Eminem: The Marshal Mathers LP (2000)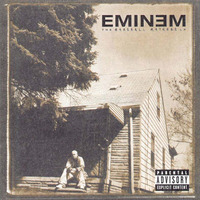 After the breakout success of his major label debut The Slim Shady LP in 1999, Eminem openly spoke about the pressure of his new-found fame and success. His first collection for Interscope had sold millions worldwide and many presumed the rapper had hit his peak with 'My Name Is', but Eminem buried himself away in the studio with Dr Dre to digest the change in lifestyle and ultimately prove his doubters wrong.

On 'The Way I Am' he berates the expectations placed on him, but The Marshall Mathers LP exceeded them and then some. The album went on to sell over 27 million copies worldwide, which included a diamond certification in the US. 'The Real Slim Shady' continued his spiky quips and knack for a controversial line or two, while 'Stan' turned Dido into an international name, as well as cementing Eminem as one of the best storytellers in modern music. It still holds its place as an essential hip-hop album, and just last year Eminem delighted fans with its sequel The Marshal Mathers LP 2.



2. Oasis: (What's the Story) Morning Glory? (1995)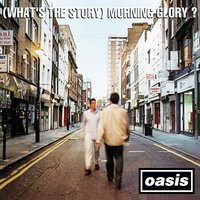 Oasis's beloved debut album Definitely Maybe is celebrating its 20th anniversary this year, and as impressive a breakthrough as it was, the Manchester band defied the dreaded Second Album Syndrome in style with its follow-up - and that style, musically at least, was notably different. The anthemic 'Wonderwall' was a clear indication that Noel Gallagher's songwriting had become slightly more ballad-focussed and reflective, drawing comparisons with The Beatles. 'Champagne Supernova' and 'Don't Look Back in Anger' furthered that premise, but fans of the Madchester bite had 'Roll with It' (the perfect bridge single between the two records) to peacock down the street to.

Naturally, (What's the Story) Morning Glory? was a critical and commercial triumph. It topped the UK chart and gave Oasis their first Top 5 album in the US, cementing their status as an international rock act. It also sold nearly three times more than their debut album, shifting over 22 million copies worldwide. It remains Oasis's peak in sales terms, despite its follow-up Be Here Now achieving better chart positions in most territories. That said, in the UK (What's the Story) Morning Glory? is the fifth biggest-selling album of all time. It was fourth for a good period of time until Adele came along with 21...



3. Adele: 21 (2011)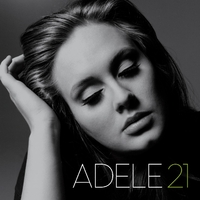 As far as debut albums go, Adele had a dream run. Following its release in January 2008, 19 reached number one in the UK, nabbed a few Grammy Awards, a Mercury Music Prize nod and was generally well received by critics. However, no-one could have predicted what happened next. Three years later, Adele had seen a number of female soloists tipped for big things fall by the wayside with their follow-ups, and so expectations were humble. But after the breakdown of a relationship, the star immediately headed for the studio to start work on what would become a modern classic.

Despite landing at number one in the UK after its first week on sale, Adele's label XL had a modest forecast for the album. Nevertheless, 21 went on to break records across the world. It stayed at number one for 24 weeks in the US; the most for any album since 1985. It still remains the UK's biggest-selling album of the 21st Century. It was not only the best-selling album worldwide in 2011, but extended that reign to 2012 too. Up until July 2014, 21 has sold over 30 million copies globally - an incredibly impressive feat in a struggling music market. 'Rolling in the Deep', 'Someone Like You' and 'Set Fire to the Rain' were massive hits - and even album tracks like 'Don't You Remember' and 'Take It All' are firmly lodged in the public's consciousness. We're now over three years on since21 and there's still no announcement on a follow-up. If Adele didn't feel pressure last time, the heat has definitely been turned up for record number three.



4. Madonna: Like a Virgin (1984)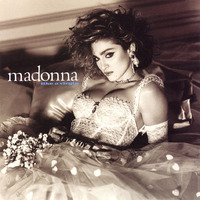 How many artists can sell over 10 million albums with their debut and then go and double those figures with their second album just 18 months later? That's exactly what Madonna did with Like a Virgin. The blonde popstar teamed up with Nile Rodgers for the set, which went on to sell over 21 million copies worldwide. Its title track remains an iconic pop number, while 'Material Girl' became the zeitgeist of a booming commercial market of the '80s. What's more, when you've got a song as amazing as 'Into the Groove' as a bonus track (or a B-side in some countries), you know you're on to a classic record.

Like a Virgin was the first instance where Madonna demanded creative control. She wasn't given it completely by her label Warner Bros, but she had enough to deliver an album that would cement herself as the future Queen of Pop. The album's aesthetic of Marilyn Monroe-meets-Saint Mary was provocative, radical and exciting in mainstream music. Madonna performed lead single 'Like a Virgin' for the very first time at the very first MTV Video Music Awards in 1984, and like her peers such as Michael Jackson, positioned herself and the record as pioneers in a music visual revolution that would turn her into an icon. Oh, and Madonna's label allegedly pushed back the release of Like a Virgin because they thought it wasn't going to work... It's still Madonna's only album to be certified Diamond in the US.



5. Nirvana: Nevermind (1991)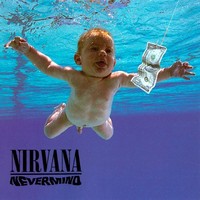 The Kurt Cobain-fronted band had a solid launch in 1989 with their debut album Bleach shifting just over 5 million copies, but it was their second record that would send their legacy stratospheric. Nirvana have admitted that they had generally low expectations for the album, but with a lead single like 'Smells Like Teen Spirit', they had struck upon something with enough clout to knock Michael Jackson off the Billboard 200 top spot. Kurt had set out to write the perfect pop song - heavily inspired by Pixies - but ended up producing a classic album full of anthems.

'Come As You Are' and 'Lithium' proved that Nirvana could match the greatness of 'Smells Like Teen Spirit' more than once, and Nevermind - with its iconic album sleeve - went on to shift over 30 million copies worldwide. That's six times more than their debut two years earlier. The album was not only a commercial juggernaut, but also helped spearhead a new grunge phase in music, particularly shining a spotlight on the scene in the band's hometown of Seattle. Over 20 years on and Nevermind is still highly regarded by music critics. Entertainment Weekly recently declared it the 10th best album of all time, while Rolling Stone crowned it the best album of the 1990s.



6. Amy Winehouse: Back to Black (2006)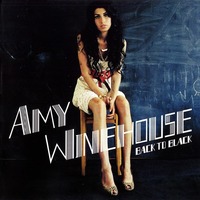 Back in 2003, Amy Winehouse was introduced as a jazz artist with a difference. Her debut album Frank was both a nod to her crooning idol Frank Sinatra and her carefree honesty, which extended to her slamming her debut album less than a year after its release. Amy wasn't happy with the record, admitting that she never listened to it all the way through. It meant that for its follow-up, the Londoner took control to craft a more authentic throwback record that became timeless in its own right.

Back to Black is dark, moody, soulful and playful. Lead single 'Rehab' is an earworm recollection of Amy's refusal to visit a clinic, while 'Tears Dry on Their Own' cleverly interpolates Marvin Gaye and Tammi Terrell's 'Ain't No Mountain High Enough', refreshing the Motown classic into a modern soul standard. Back to Black was an incredible success compared to Winehouse's debut. The album sold over 20 million copies worldwide, winning multiple Brit and Grammy Awards, and formed a musical legacy that will continue for many decades to come.



7. Coldplay: A Rush of Blood to the Head (2002)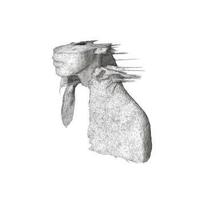 After breaking through with their great debut album Parachutes in 2000, Coldplay had to emerge bigger and better for its follow-up. Their first collection had gained them an international following, shifting over 8 million copies and featuring their flowing anthem 'Yellow'. However, not only did Chris Martin and the band get a more positive critical response for A Rush of Blood to the Head, it also sold nearly double that of its predecessor, topping 15 million sales worldwide.

The sales were driven by the unanimously popular singles 'The Scientist' and 'Clocks', the latter of which scooped Record of the Year at the Grammy Awards in 2004. The track very nearly didn't make the cut as it came very late in the recording process and was originally popped to one side for album number three. However, the band were convinced by a friend to finish the track quickly so it could be included. While Coldplay have continued their run of hit albums ever since, A Rush of Blood to the Head remains their most critically revered and commercially successful release.


Like us on Facebook